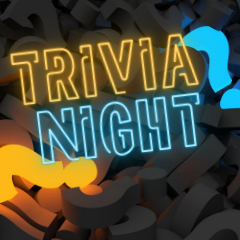 Online AND In-Person Trivia Night
Friday Feb 12, 2021 7:00 pm, Thursday Apr 8, 2021 7:00 pm
Join us for Trivia Night now IN PERSON or virtually on the
MOH Facebook page
. Hosts Marcy Brandt, Janene Hill and Jeffrey Horner take you through five rounds of questions and an endless amount of fun.
Masks are recommended until you are seated at your table. Bar and concessions will be available.
The five rules of Trivia Night:
1. Write answers down.
2. Self-check at end of rounds & post score.
3. Do NOT put answers in comments (or say them out loud)!!!
4. No Googling! 
5. HAVE FUN!
If you are playing online, at the end of each round please type your score into the comments to be eligible to win a prize! Door prizes will be awarded for those attending in person.